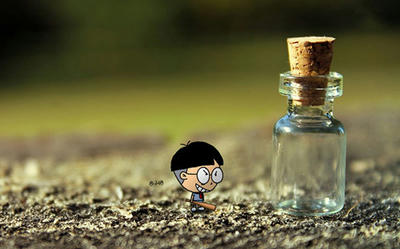 Guess what, lucky ducks? Today I'm sharing an awesome recipe for Cheddar Jalepeno No-Knead Bread.
What is she talking about? She is really losing touch with the point of this blog. Its supposed to be recipes that you can handle making in a go-go-go life. Baking bread? Is she insane? Who really has time for that?!?
Guess what? YOU do.
The great thing about this bread is that all of it gets mixed up BY HAND the night before, and then left to rise in the refrigerator for 12-24 hours. No stand mixer. No kneading. No rising, then punching down, then rising again. Imagine this: take 90 seconds of your life to mix these 6 ingredients together in a bowl and then throw it in the fridge. The next evening, you throw it in the oven and then you have fresh bread.
In fact, I even tried to adapt this recipe by adding more yeast and a touch more flour so that it would be able to a single 2-3 hour rising time- I wanted to have it the same night. It didn't work well. The dough really needs to be cold for you to even have a chance in hell of handling it, and it didn't rise very well, even though I more than doubled my yeast (although in hindsight, I'm not sure that the yeast was still good). The more I thought about it, I wondered why I was going out of my way to actually make this recipe LESS convenient for most people. Sure, maybe I wanted to eat it right then, but for most people, especially people that work out of the home, it would be so much easier to do the mixing the night before or before leaving in the morning, doing the rising while they are at work, and then just have to bake when they get home.
California Fitness 呃人
California Fitness 呃人
California Fitness 呃人
California Fitness 呃人
California Fitness 呃人
California Fitness 呃人
California Fitness 呃人
California Fitness 呃人
California Fitness 呃人
California Fitness 呃人