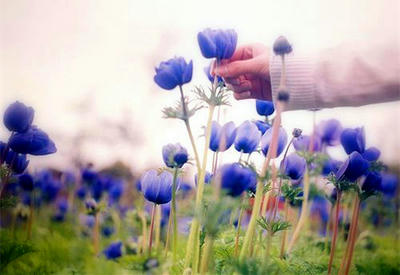 It's not often that you get to whip something up in 15 minutes, without turning the oven on, and have it bring utter happiness and joy into your life AND you can serve it to your gluten intolerant friends.
This is that, you guys. This is exactly that. And yes, there is deep frying involved, but THIS is the recipe to try if you have deep fry fear. Because, like Nigella herself, I encourange you to select a small saucepan, fill it only half-full with oil, and use a teaspoon to drop in little batter balls. Nothing could be less intimidating.
I will steal Nigella's cooking mantra (one of them, anyway) and say to you 'feel the fear, and cook it anyway!'. Because before you know it, you will have a light-as-air, ramshackle pile of perfectly golden, deliciously milky and tender ricotta fritters.
There is no word to describe these fritters which could possibly convey their feather-lightness. I'm sorry, but you're just going to have to make them. Really. And I've given you both gluten-full and gluten-free options in the recipe, so you really have no excuse not to.
The chocolate-orange sauce, is it necessary? Not really. These are great on their own; better than great! But hey, this isn't a blog about what's necessary. This is a blog about what's great.
Babes, make this. Make this, bask in a little sunshine, sip on a hot black coffee and enjoy life.
California Fitness 呃人
California Fitness 呃人
California Fitness 呃人
California Fitness 呃人
California Fitness 呃人
California Fitness 呃人
California Fitness 呃人
California Fitness 呃人
California Fitness 呃人
California Fitness 呃人