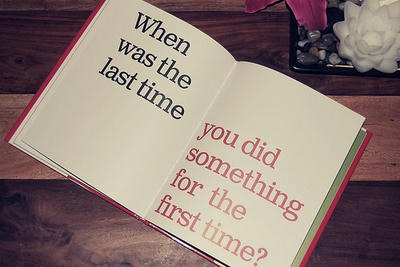 When I saw the theme for the USDA Rice Federation contest via Recipe Redux, there was no question as to what I would make. A food from my childhood that I've never made and haven't even eaten in years. Rice pudding.
Growing up, my family used to frequent this Greek restaurant that my Dad actually designed (he's an architect). And besides always ordering the avgolemeno (lemon, chicken and rice) soup, I always used to ask for rice pudding at the end of my meal. And of course, I always opted-in for the whipped cream & cinnamon dusted on top.
I really wanted to make rice pudding but decided that rice pudding can be totally breakfast-appropriate if you make the right tweaks. Substitute brown rice for white rice. Check. Use minimal added sugar (and add raisins to naturally sweeten). Check. Use light coconut milk. Check.
I also made this in the slow cooker – so that you could make this on a Sunday to have breakfast ready for the week ahead. So not only is this easy to make but it's affordable too. I always encourage my clients to think about rice as a healthy kitchen pantry staple – it pairs well with just about anything – meat, beans, vegetables, even dairy. And in this case, fruit!
And as far as the optional coconut whipped cream topping goes…it transforms a hearty breakfast into a delicious dessert!
束縛我的本不是生活
設置蚊音損健康
點點滴滴緣來如此
描畫人生的畫卷
女性特殊時期最好不要化妝染髮
私はブログに
夏樹より年長
熱狂的に支持
恥ずかしながら
秋天煮水果食療法